Sports Field
Recently, a lot of data has been collected and utilized in the sports field.

Sound, in particular, is considered to be one factor in determining skill and sensuality in a wide range of sports.

Even momentarily changing sounds such as the sound of hitting a golf club can be analyzed in detail by converting it into the LPC spectrum.

It is expected that the science of sports will be used from the perspective of sound to help improve technology and sensory evaluation.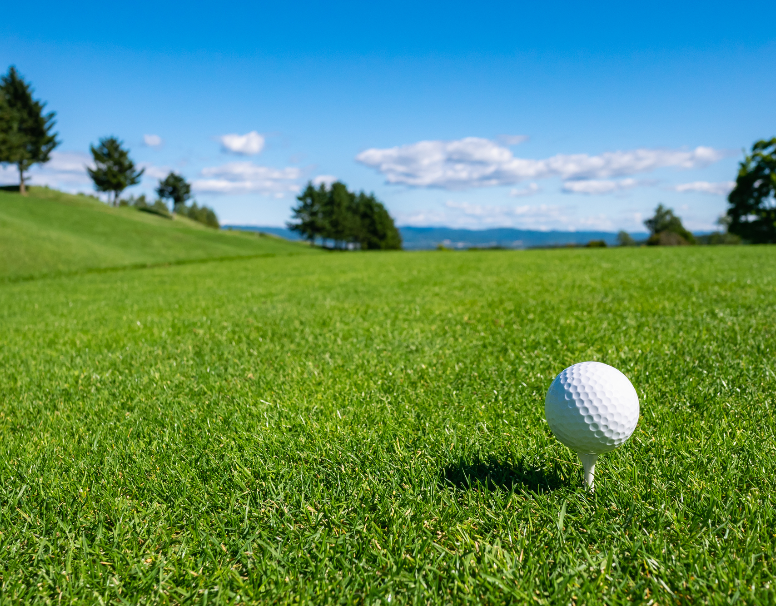 Acoustic analysis of golf driver shots
The hitting sound is one of the criteria for measuring the feel of the club and the quality of the shot.

When converting the hitting sound to the LPC spectrum, we verified whether the frequency characteristics appear depending on the quality of the hitting ball (flying distance, height, directionality, etc.).

・ Club used PING G410 SFT
・ Shaft used FUJIKURA VENTUS BLUE 60S
・ Hit ball data is acquired from Trackman

* The hit ball data is a trial hit by our employees.
The data display screen is directly photographed and posted.
The data is excerpted and posted for each theme.
Golf shot direction
The shots that kept the fairway and the shots that were caught and moved to the left were converted to the LPC spectrum.

The meet rate of the hit ball (ball initial velocity ÷ swing speed) is close, but there is a significant difference in the spectrum.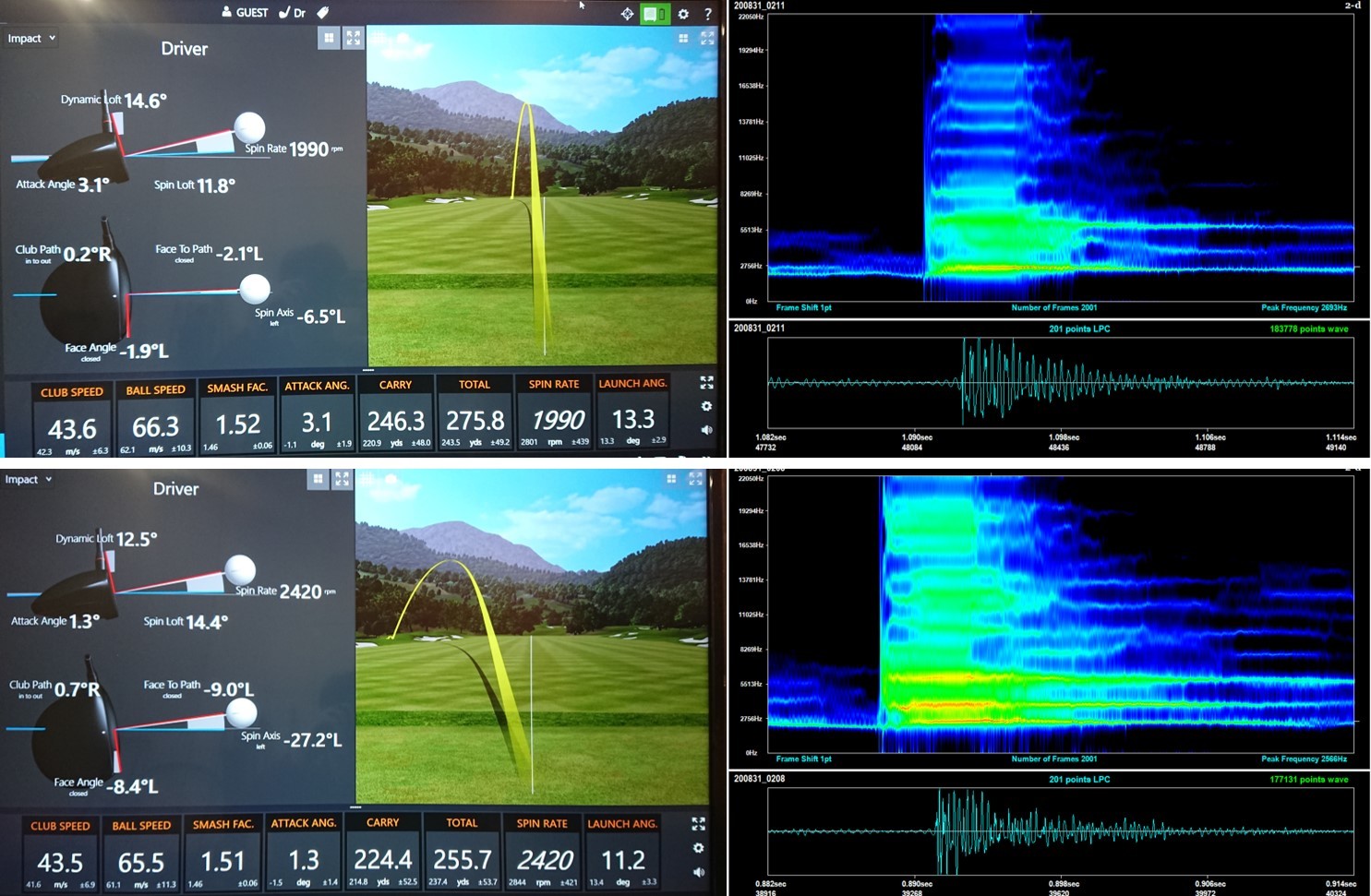 Smash Factor
We compared the hit sounds of shots with different smash factors when hitting balls in the same direction.

You can see that there is a difference in characteristics between the shot that is not captured by the core or the number of revolutions is excessive and the shot that is captured by the core.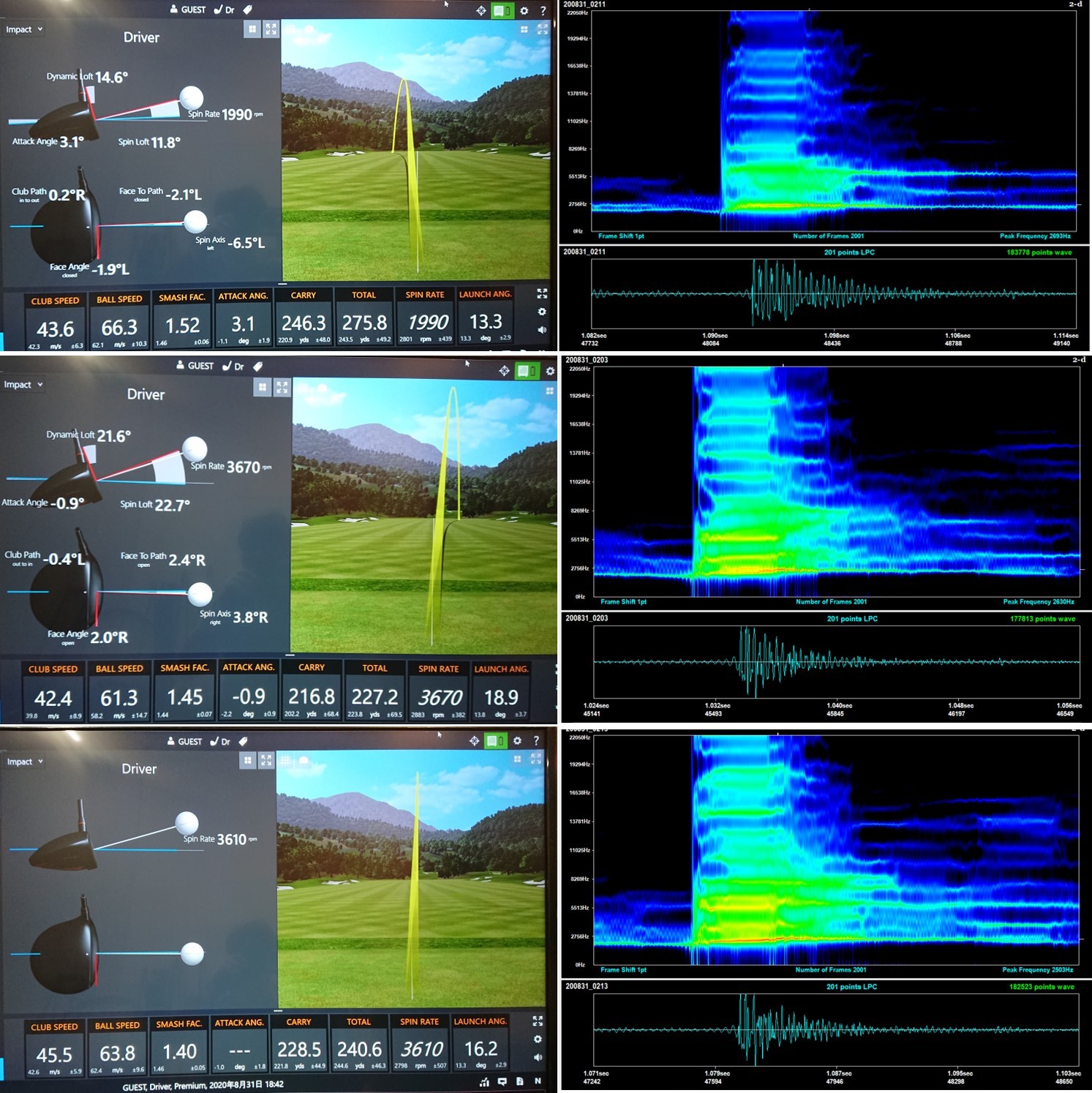 Depending on the quality of the hit ball, there is a certain tendency in the frequency of the hitting sound.

By accumulating frequency data, it is thought that it will be useful for improving technology after narrowing down issues such as swing and address.